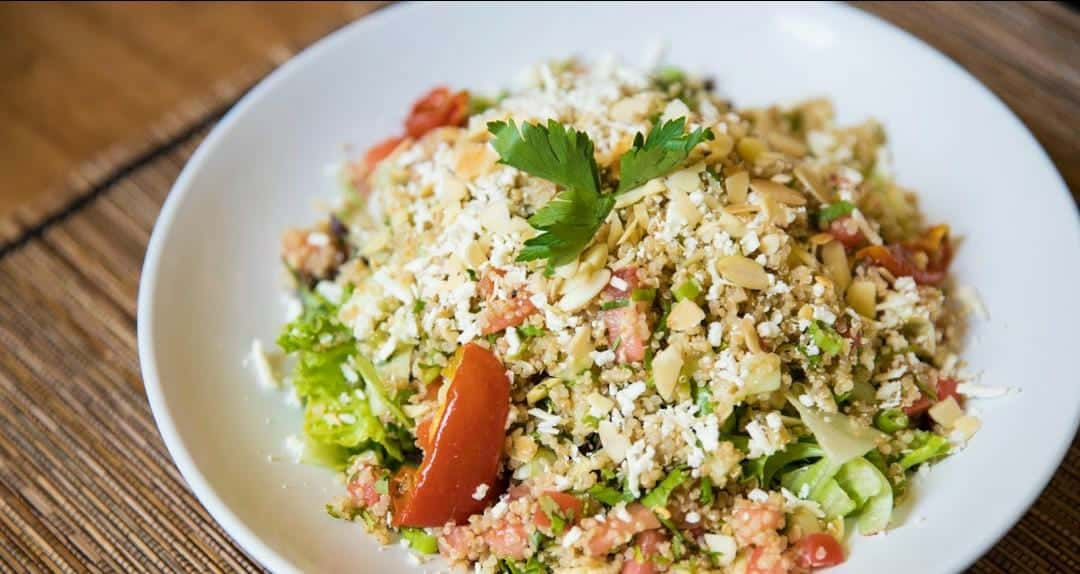 Catering
Order Catering online:
Choose your location and place your order for the best breakfast in LA!
Catering Inquiry
View our Catering Menu below! Then, please use our form to tell us more about your upcoming event and we will be in touch shortly!
Become a VIP
Receive updates on special events, new menu items, menu reviews, and more!
Catering Menu
Pasta
Half pan $50.00 // Full pan $90.00

With diced grilled chicken Half $60.00 and Full $110.00 // With grilled shrimp Half $70.00 Full $120.00.

For boxed individual orders - $13.00 without any meat // With chicken add $2.00 • With shrimp add $3.00

Chicken on pasta dishes can be replaced by Vegan Gardein Patty for a $1.50 extra.
Main Courses
$17.00/person
Healthy Bowls
(Vegan and gluten free) Available with chicken for no extra charge
Breakfast
Jinky's Breakfast Burrito
(Grande Breakfast Burrito) a hardy blend of scrambled eggs, red onions, diced tomatoes and ortega chilies, Cheddar cheese, chopped potatoes and Jody Maroni's turkey- chicken chorizo *(or vegetarian chorizo) - served with pea guacamole, salsa fresca, sour cream and Jinky's potatoesPerson $12
Any scramble with side of fruit or potatoes and bread roll, butter and preserves. $13.00 (All scramble can be made vegan by replacing eggs with soft tofu)
Lunch
Minimum - 15 orders
Salad and 1/2 Sandwich
Choice of one salad: Sherman Oaks delight salad, Oriental salad, roasted beets and goat cheese salad, Santa Fe salad. Choice of one sandwich: grilled veggie, caprese, pesto chicken, turkey club, grilled mushroom and chicken Panini, BBQ chicken, and veggie burrito, side of fries and (1) cookie.Person $12
Salads
All salads are gluten-free and can be vegan with vegan cheese.
Half Pan $45.00 // Full Pan $70.00

Regular - (Boxed Individual) $13.00/per person 
With diced Chicken or Gardien - (Boxed Individual) $15.00/per person 
Half Pan $60.00 // Full Pan $90.00

W/Shrimp - (Boxed Individual) $17.00/per person 
Half Pan $65.00 // Full Pan $100.00
Sandwich List
All the sandwiches can be made with Gluten-Free Bread. For Vegans, we can do a Vegan Sandwich lettuce, onion, tomatoes, black bean patty, vegan cheese on ciabatta bread